Dr. Sandeep Jejurikar
3800 Highland Avenue #106
Downers Grove, IL 60515
Phone: (630) 960-0023
Monday, Thursday, Friday: 9 a.m.–5 p.m.
Tuesday: 10 a.m.–7 p.m.
Wednesday: 9 a.m.–4 p.m.

Fat Grafting
Removing fat from an area of the body where it's unwanted and using it to enhance another area is a recent innovation in plastic surgery that has proven to be effective. Board-certified plastic surgeon Dr. Sandeep Jejurikar offers fat grafting, often called fat transfer, to people from Plainfield, Downers Grove, Naperville, and other nearby Chicago suburbs who are interested in a natural way to improve their appearance. Fat can add youthful, appealing volume to many different areas of the face, breasts, and body.
What Does Fat Grafting Treat?
Because fat transfer uses a patient's own fat harvested via liposuction, it creates safe, predictable results that look and feel incredibly natural. By removing fat from one area of the body and adding it to another, patients have the power to completely customize their contours.
Today's techniques make fat grafting a highly versatile procedure that's appropriate for many different patients, and Dr. Jejurikar uses it for the following purposes:
Facial rejuvenation: Fat can fill in wrinkles or add volume to sunken hollows, working much like dermal fillers but lasting longer. It's also effective for lip and cheek augmentation and to add volume beneath the eyes. Fat transfer is also a wonderful addition to a facelift. This method offers some benefit over traditional fillers such as JUVÉDERM® or Restylane® because the improvement in contour with fat grafting can be long-lasting. Most hyaluronic fillers resorb completely over the course of 6 to 24 months.
Breast enhancement: Fat has several applications when it comes to breast enhancement. The treatment, also called autologous fat grafting, is a common option for women undergoing breast reconstruction after a mastectomy or lumpectomy. It's also an excellent technique for correcting minor breast asymmetry without the need for implants. Finally, fat transfer can be incorporated into breast augmentation to soften and refine the contours around breast implants. Fat grafting without breast implants is an option for women who want only a modest increase in the size of their breasts, usually about 1 cup size.
Buttock augmentation: Fat grafting is an essential element of a Brazilian butt lift procedure. Dr. Jejurikar adds fat to a patient's buttocks to safely and reliably improve volume and shape. It may also be used to soften the edges of butt implants, similar to fat grafting's function in breast augmentation with implants.
Restoring youthfulness to hands: Wrinkled hands can give away your age just as much as facial wrinkles. Fat transfer is an excellent way to restore a youthful-looking plumpness to your hands.
Scar reduction: Fat transfer can minimize the appearance of depressed scars.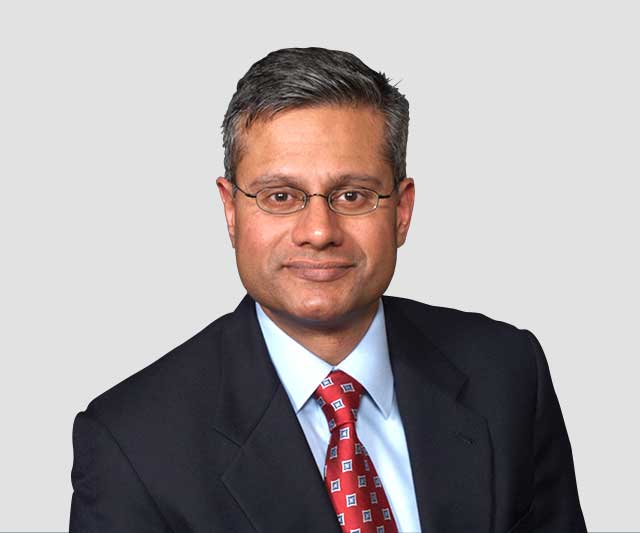 Dr. Sandeep Jejurikar
Board-Certified Plastic Surgeon
Dr. Sandeep Jejurikar is a board-certified plastic surgeon who is committed to helping you look and feel your very best.
Meet Dr. Jejurikar
Fat Grafting's Many Uses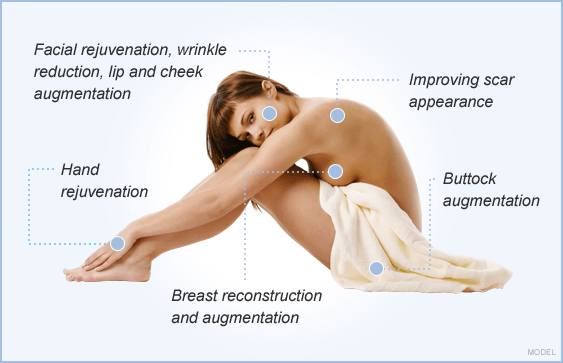 The Fat Grafting Procedure
Fat grafting is a surgical technique used in both cosmetic and reconstructive plastic surgery. Depending on how much fat you wish to remove, you may be under general anesthesia or simply local anesthesia with oral sedation.
The procedure involves 3 separate steps:
Liposuction: The fat being transferred is collected using liposuction. During your consultation, Dr. Jejurikar identifies areas of the body where excess fat can be harvested. The most common areas are the abdomen, flanks (love handles), lower back, and thighs. Dr. Jejurikar makes small incisions at your donor site. He uses a long, thin tube called a cannula to loosen fat before suctioning it away. He then closes the incisions.
Processing: Before transplanting the donor fat to another area of your body, Dr. Jejurikar first purifies it to keep the fat healthy and viable. He puts vials of the harvested fat into a small machine called a centrifuge, which spins the vials very fast, causing the contents to separate and making it easy to drain away blood and other impurities.
Injection: Dr. Jejurikar then injects the harvested fat into the areas you wish to treat using a very fine needle. He adds the fat at different depths and checks for symmetry, leaving you with smooth, firm contours.
Getting excellent fat grafting results depends on choosing a surgeon such as Dr. Jejurikar who has the experience and aesthetic sense that the procedure requires.
Fat Grafting Recovery & Results
Recovery varies from patient to patient depending, in part, on the amount of fat removed and differences in each person's natural healing process. Not all of the fat that's injected remains, so it may initially appear that the area is overfilled.
The recovery following a fat transfer procedure involves 2 different areas of the body: the area targeted by liposuction and wherever the fat was injected. Liposuction typically requires a few days off work while you rest and relax at home. It can take some time for swelling caused by liposuction to dissipate, but compression garments can help.
Dr. Jejurikar gives you more specific postsurgical instructions to ensure you get the most beautiful results possible. Here are some other details depending on which fat transfer procedure you undergo:
Facial Enhancement
If your fat transfer was used for facial enhancement, you may have some mild bruising and swelling at your injection sites. These signs usually last a few days and fade by the time you return to work or your other activities. If the fat transfer was incorporated into a facelift or other surgery, you will experience a normal surgical recovery with no added time or discomfort. The results of a fat transfer procedure are permanent. The aging process continues, of course, but fat used as a facial filler doesn't diminish over time.
Breast Enhancement
If you added fat transfer to a breast augmentation or reconstruction procedure, your recovery will not be affected. Your results will be very long-lasting.
Brazilian Butt Lift
If you underwent a Brazilian butt lift, you'll need to avoid sleeping on your back or sitting for about 10 days. This gives the transplanted fat ample time to settle and distribute properly. Most Brazilian butt lift patients are comfortable returning to work and other social activities after about 2 weeks. You'll likely need to avoid exercise and vigorous activity for a bit longer, however. By maintaining your weight, you can enjoy the results of your Brazilian butt lift for many years.
Frequently Asked Questions
What type of liposuction is used for fat grafting?
Because it's crucial for as many fat cells as possible to survive for grafting, Dr. Jejurikar uses either the traditional tumescent liposuction technique or power-assisted liposuction. Ultrasonic liposuction can damage the fat cells, so it isn't used for patients undergoing fat transfer.
How much fat survives the transfer process?
The percentage of fat that remains viable after transfer varies. The most important factor is the surgeon's technique and the careful handling of fat once it is removed from the body through liposuction.
What if I don't have enough fat for liposuction?
Most patients who desire fat transfer for facial or hand rejuvenation will have enough fat available to transfer. For breast enhancement or body contouring procedures, however, fat grafting may not be an option for very thin patients.
To learn more about fat grafting in Downers Grove, you can request a free cosmetic consultation or call Dr. Jejurikar's office at (630) 960-0023. The office location is convenient whether you're coming from downtown Chicago or a suburb such as Naperville.
Back to Top