Dr. Sandeep Jejurikar
3800 Highland Avenue #106
Downers Grove, IL 60515
Phone: (630) 960-0023
Monday, Thursday, Friday: 9 a.m.–5 p.m.
Tuesday: 10 a.m.–7 p.m.
Wednesday: 9 a.m.–4 p.m.

Advanced Skincare
Improvement in skin appearance and texture is possible with advanced skincare treatments for med spa clients from the suburbs of Chicago including Naperville, Oak Brook, Hinsdale, Schaumburg, and Barrington. Dr. Sandeep Jejurikar performs laser skin rejuvenation (or resurfacing), microdermabrasion, chemical peels, and more. He can achieve dramatic results with minimal discomfort and downtime.
To learn more about advanced skincare treatments such as laser skin rejuvenation, microdermabrasion, and chemical peel options in the Chicago area, you can request a free cosmetic consultation or call Dr. Jejurikar's office at (630) 960-0023 in Downers Grove.
Treatment Considerations
Advanced skincare treatments can address many skin conditions such as:
Wrinkles
Fine lines
Acne
Scars
Rough texture
Uneven pigment
Sun damage
These minimally invasive procedures are often combined with or performed to enhance the results of facial plastic surgery procedures such as brow lift, eyelid surgery, and face lift in Chicago. Or, they may be combined with other nonsurgical treatments such as BOTOX® Cosmetic or injectable fillers.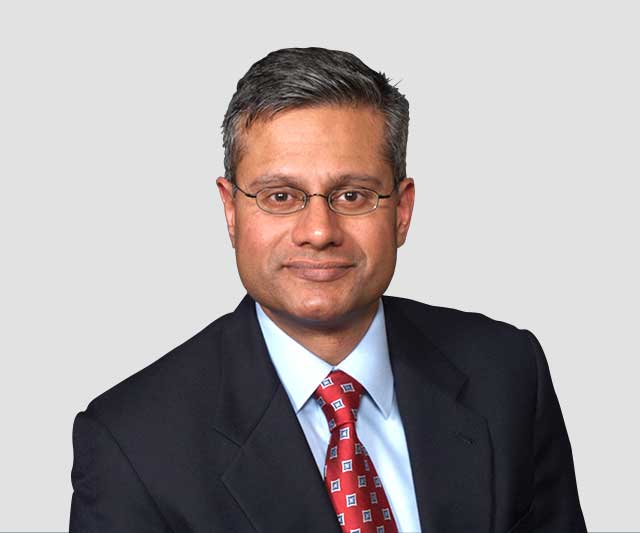 Dr. Sandeep Jejurikar
Board-Certified Plastic Surgeon
Dr. Sandeep Jejurikar is a board-certified plastic surgeon who is committed to helping you look and feel your very best.
Meet Dr. Jejurikar
HydraFacial MD® Elite
Hydrafacial Elite MD is a medical grade hydradermabrasion device that delivers a relaxing three part regimen, cleansing, exfoliating and infusing with intensive serums. The hydrafacial can be paired with other procedures such as injectables, laser and microneedling.  The treatment can be customizable  with various boosters that target anti-aging, hydration, acne and hyperpigmentation. The Hydrafacial provides instant gratification in 30 minutes with zero downtime.
This medical grade hydra-dermabrasion treatment rejuvenates the skin with the following relaxing 3-step regimen:
Cleansing
Exfoliating
Infusing with intensive serums

The HydraFacial can be paired with other procedures such as BOTOX® Cosmetic, injectable fillers, laser skin rejuvenation, and microneedling. This treatment can be customized with a choice of boosters that target specific skin concerns such as:
Anti-aging
Hydration
Acne
Hyperpigmentation
The HydraFacial provides instant gratification in just 30 minutes with zero downtime.
Chemical Peels
There are many different types of peels, each accomplishing something different. Dr. Jejurikar offers PCA SKIN® peels to achieve various skin goals. The in-office procedure takes about an hour. There may be a mild, momentary burning sensation when the peel is first applied. More than one treatment may be necessary to achieve the desired results.
Microdermabrasion
In suburban Chicago, microdermabrasion uses very fine crystals that are sprayed (painlessly) across the face with gentle suction to remove the dead skin cells that are being exfoliated. There may be some slight redness immediately after the procedure. A series of treatments is usually required to achieve the desired results.
SkinPen® Microneedling

SkinPen by Bellus Medical is the first FDA-cleared microneedling device. Microneedling, also known as collagen-induction therapy, is a minimally invasive procedure that addresses a variety of concerns, including:

Signs of aging such as fine lines and wrinkles
Stretch marks
Acne scars
With this procedure, we can precisely deliver micro injuries to trigger the skin's natural wound-healing process. These micro-injuries initiate the release of growth factors that lead to remodeling of elastin and collagen.
Laser Skin Rejuvenation
Treatment with the Sciton Contour Tunable Resurfacing Laser can be customized to achieve each patient's desired results. This is a dual mode Erbium:YAG laser that incorporates the pinnacle of resurfacing laser technology. Treatment usually causes minimal redness or discomfort. Conditions that can be effectively treated include mild to deep wrinkles, acne scars, post-traumatic scars, post-surgical scars, actinic keratosis, pigmented lesions, and lax skin in all areas of the face. There will be redness and discomfort after the procedure, but these can be controlled with medication and will fade over time.
SkinMedica® Products
This line of medical-grade skincare products is designed to create noticeable improvements in your complexion and extend the lifespan of your facial plastic surgery and nonsurgical treatment results. Enhance your at-home skincare regime with products that cleanse, hydrate, protect, brighten, and more. Shop our online store now.
Recovery and Results
One of the benefits of these skincare treatments is that minimal downtime is required. What this means for patients is that, often, they can have their treatment in the office and go back to work the next day. Another benefit is that results are usually visible quickly, so people can show off their new look right away.
Back to Top