Dr. Sandeep Jejurikar
3800 Highland Avenue #106
Downers Grove, IL 60515
Phone: (630) 960-0023
Monday, Thursday, Friday: 9 a.m.–5 p.m.
Tuesday: 10 a.m.–7 p.m.
Wednesday: 9 a.m.–4 p.m.

Eyelid Surgery
Bags and puffiness around the eyes, as well as loose or drooping skin, are common signs of facial aging. They can cause men and women to look tired and older than they are. For a more alert and youthful appearance, many people choose blepharoplasty (eyelid surgery) in Downers Grove from board-certified Chicago area plastic surgeon Dr. Sandeep Jejurikar.
What Does Eyelid Surgery Treat?
Skin loses elasticity with age, causing it to droop, sag, and wrinkle. Around the eyes, this is visible with:
Loose skin forming folds above the eyes, often impairing vision
Fatty deposits that make upper eyelids look puffy
Under eye bags
Drooping lower lids
Wrinkled lower lids
Eyelid surgery near Chicago can address either the upper eyelids (upper blepharoplasty), lower eyelids (lower blepharoplasty), or both.
The Blepharoplasty Procedure
The incisions for blepharoplasty are carefully concealed:
For upper blepharoplasty, in the crease of the upper eyelid.
For lower blepharoplasty, just below the lash line or hidden inside the lower eyelid.
With these incisions, excess skin can be removed, fat deposits are repositioned or reduced, and muscle and tissue are tightened. For many patients, blepharoplasty can be performed at the same time as other facial plastic surgery procedures. In fact, eyelid surgery is often combined with a brow lift or a face lift in the Chicago area for more complete rejuvenation of the eye and lower face area.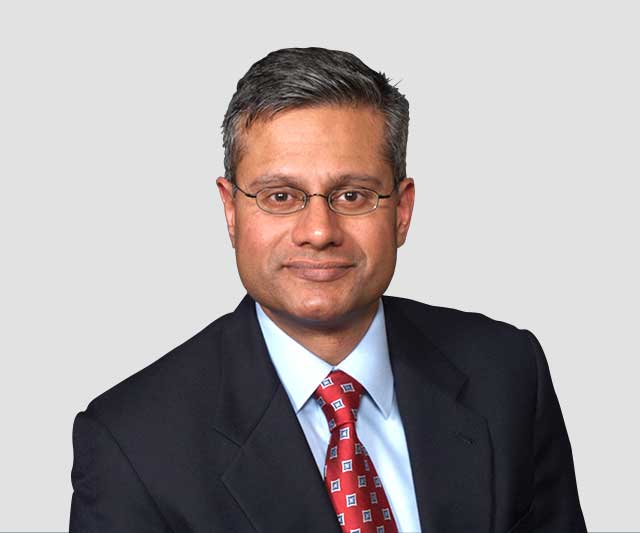 Dr. Sandeep Jejurikar
Board-Certified Plastic Surgeon
Dr. Sandeep Jejurikar is a board-certified plastic surgeon who is committed to helping you look and feel your very best.
Meet Dr. Jejurikar
Eyelid Surgery Recovery and Results
Dr. Jejurikar gives each patient specific instructions to ensure a healthy recovery. After eyelid surgery, patients will need to take some time off work to allow swelling and bruising to subside. When recovery is complete, patients see a youthful, better-defined eye area that looks more alert and energetic.
To learn more about suburban Chicago eyelid surgery, you can request a free cosmetic consultation online or call Dr. Jejurikar's office at (630) 960-0023 in Downers Grove.
Back to Top