Dr. Sandeep Jejurikar
3800 Highland Avenue #106
Downers Grove, IL 60515
Phone: (630) 960-0023
Monday, Thursday, Friday: 9 a.m.–5 p.m.
Tuesday: 10 a.m.–7 p.m.
Wednesday: 9 a.m.–4 p.m.

Brazilian Butt Lift
Thanks to the allure of a shapely bottom that attractively fills out stylish jeans or a form-fitting dress, the Brazilian butt lift is increasingly popular. Patients from Downers Grove, Hinsdale, Naperville, and other Chicago suburbs choose board-certified plastic surgeon Dr. Sandeep Jejurikar because of his expertise in the Brazilian butt lift procedure, which includes fat transfer techniques offered by few other plastic surgeons in the area. A natural alternative to buttock augmentation using implants, a Brazilian butt lift can safely improve the volume and shape of your buttocks.
What Does a Brazilian Butt Lift Treat?
Even though the procedure is called a butt lift, because it can reposition sagging buttocks, it is perhaps better to think of the surgery as buttock augmentation. The Brazilian butt lift augments the buttocks using fat transferred from an area of the body where it's unwanted, such as the midsection or thighs. Dr. Jejurikar specializes in fat grafting techniques, which he also uses for facial rejuvenation and breast enhancement.
Fat may also be used to soften the edges of butt implants, similar to fat grafting's function in breast augmentation with implants. Buttock augmentation using implants is less common but is an option for patients who don't have enough fat in other areas of the body to get the desired results.
The majority of patients who undergo buttock augmentation with Dr. Jejurikar are women, but more men are starting to get the procedure.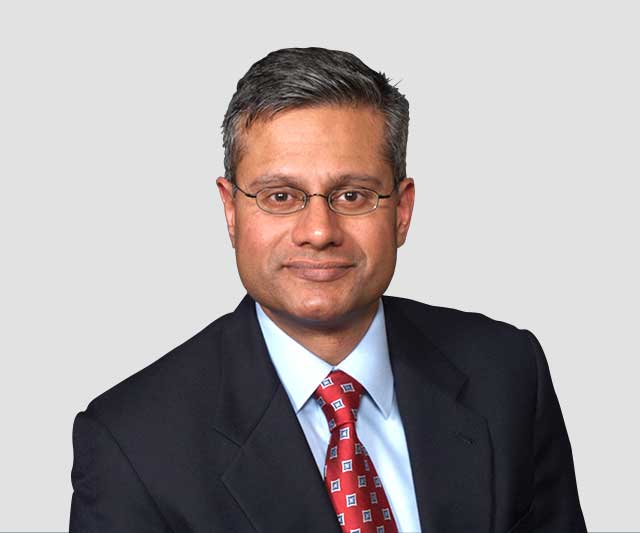 Dr. Sandeep Jejurikar
Board-Certified Plastic Surgeon
Dr. Sandeep Jejurikar is a board-certified plastic surgeon who is committed to helping you look and feel your very best.
Meet Dr. Jejurikar
The Brazilian Butt Lift Procedure
During your consultation, Dr. Jejurikar identifies areas of your body where he will harvest donor fat. To obtain the fat, he performs a gentle form of liposuction on an area where you would like to have less fat. Typically, those areas include the flanks ("love handles"), thighs, abdomen, or lower back.
The target areas are marked before the procedure begins. After anesthesia has been administered, Dr. Jejurikar injects the areas with tumescent fluid that includes a local anesthetic, causing the fatty tissue to swell and making it easier to break up and remove. Dr. Jejurikar uses either traditional liposuction or power-assisted liposuction (PAL) to extract the fat. These methods limit damage to fat cells, which helps them remain healthy and viable for transfer.
The removed fat includes impurities and excess fluid, so it's filtered and purified. Then, Dr. Jejurikar injects the remaining healthy fat cells into the buttocks using a specialized cannula. He makes dozens of microinjections, layering the fat meticulously to ensure the results look natural and shapely. Because the body naturally absorbs some of the transferred fat, the initial results may look overfilled.
The 3-Step Surgery Process
Dr. Jejurikar uses liposuction to gently extract viable fat cells.
He purifies the fat to remove excess fluid and impurities, leaving behind healthy fat cells.
He injects the fat into the buttocks using specialized cannulas.
Brazilian Butt Lift Recovery & Results
Brazilian butt lift surgery is an outpatient surgery. Most patients return home on the day of the operation. Because liposuction is part of the procedure, there are multiple surgical sites that need to heal. Dr. Jejurikar provides each patient with detailed postoperative instructions that, when closely followed, help make the recovery more comfortable and reduce the chance of complications.
Swelling and bruising are normal in the first few days following the procedure, both in the area where liposuction is performed and on the buttocks. You should avoid sleeping on your back or sitting for about 10 days after the operation. The transferred fat needs time to settle. Dr. Jejurikar recommends taking about 10 to 14 days off work and waiting longer before resuming exercise or other vigorous activities.
As mentioned earlier, the initial results may appear overfilled. It takes about 2 weeks for the body to absorb some of the transferred fat. By maintaining a steady weight, the results of a Brazilian butt lift can last for years.
To learn more about the Brazilian butt lift procedure, request a free consultation online or call our office at (630) 960-0023 in Downers Grove. The location is easily accessible whether coming from Chicago or a suburban neighborhood such as Naperville.
Back to Top