Dr. Sandeep Jejurikar
3800 Highland Avenue #106
Downers Grove, IL 60515
Phone: (630) 960-0023
Monday, Thursday, Friday: 9 a.m.–5 p.m.
Tuesday: 10 a.m.–7 p.m.
Wednesday: 9 a.m.–4 p.m.

Tummy Tuck
Women and men in the Naperville area considering a tummy tuck choose Downers Grove board-certified plastic surgeon Dr. Sandeep Jejurikar to create a flatter abdominal area and restore their confidence. This popular procedure, called abdominoplasty, is often performed after pregnancy or if a patient has lost a significant amount of weight.
Tummy Tuck

Before & After Photos
WARNING:
This feature contains nudity. Please click OK to confirm you are at least 18 years of age and are not offended by such material.
Am I a Good Tummy Tuck Candidate?
Pregnancy, weight loss, and the natural aging process can transform your body. You may be a good candidate for a tummy tuck if you are in good health, at or near your goal weight, and want to address any of the following concerns:
Lax, sagging abdominal skin
Separated or weakened abdominal muscles that cause a belly bulge
Enlarged, misshapen bellybutton
Do I Need a Tummy Tuck or Liposuction?
When excess fat in the abdominal area is their main concern, people wonder whether they need liposuction or a tummy tuck. Dr. Jejurikar tells them the general rule is that a tummy tuck is the best option if there is a great deal of excess sagging skin. Although liposuction is a highly effective way to remove unwanted fat deposits, it cannot tighten skin or restore separated abdominal muscles.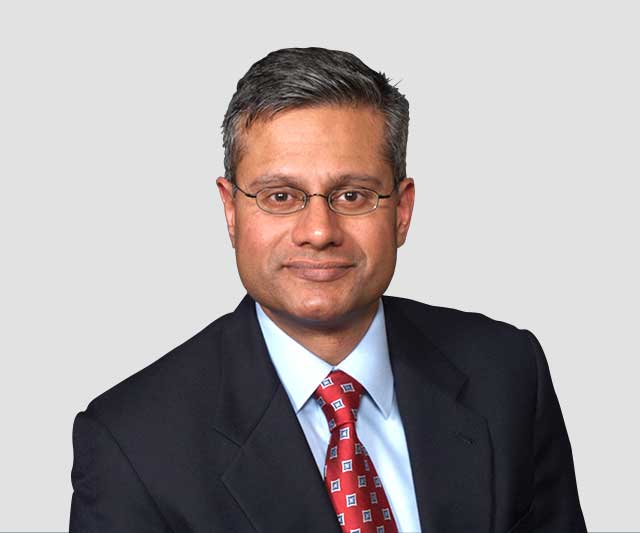 Dr. Sandeep Jejurikar
Board-Certified Plastic Surgeon
Dr. Sandeep Jejurikar is a board-certified plastic surgeon who is committed to helping you look and feel your very best.
Meet Dr. Jejurikar
How Is a Tummy Tuck Performed?
As an experienced plastic surgeon, Dr. Jejurikar designs a treatment plan specifically for your needs, assessing the amount of correction needed and the location of the excess fat and skin. Although sedation with local anesthesia is an option, Dr. Jejurikar performs most tummy tuck procedures with the patient under general anesthesia.
During this surgery, an incision is made above the pubic area, generally low enough so that it can be concealed underneath a bathing suit or underwear. If the upper abdomen needs to be addressed as well, Dr. Jejurikar makes an incision around the navel. He tightens abdominal muscles and removes excess fat using liposuction. He then removes any excess skin.
Tummy Tuck Recovery
As with any surgical procedure, patients will need to allow time to rest and recover after surgery. Lying down and avoiding positions that strain the treated area will ensure proper healing and reduce post-surgical discomfort. Some swelling should be expected, but this will be managed with a compression garment that will be worn for a period determined by Dr. Jejurikar. Within a week or two, patients should be able to return to work or other normal activities.
When recovery is complete, abdominoplasty patients see a slimmer, more toned abdominal area. Skin that formerly appeared loose and sagging will be taut and firm.
Dr. Jejurikar Answers Your Frequently Asked Questions
Is a tummy tuck weight loss surgery?
As soon as I meet with a potential tummy tuck patient, I like to remind them that abdominoplasty is not a weight-loss surgery. The best candidates for tummy tuck surgery are people who are not significantly over-or underweight. It is a very common procedure following major weight loss or pregnancy. Abdominoplasty addresses issues, including moderate amounts of excess fat and loose skin around the abdomen, that don't respond to diet and exercise. While the results of tummy tuck surgery can be dramatic, patients should have realistic expectations about their outcome. It's also important to be in good general health and not smoke.
Can I combine a tummy tuck with other surgeries?
Yes. Sometimes I perform a tummy tuck surgery along with liposuction and a breast enhancement procedure such as breast augmentation. This combination procedure is called a mommy makeover and offers women a way to address multiple areas with a single recovery period. Facial procedures can also be performed in conjunction with a tummy tuck. During the initial consultation, I like to spend plenty of time talking to each patient, assessing their needs, and developing a surgical plan that safely accomplishes each cosmetic goal.
What do I need to do to prepare for a tummy tuck?
There are several things a patient can do to ensure the tummy tuck surgery is successful and that recovery goes smoothly. Patients should:
Quit smoking: Smoking interferes with the body's natural healing abilities and can cause complications during and after surgery. I advise all my surgical patients to quit smoking for at least 4 weeks prior to their procedures.
Talk to family: Recovery from abdominoplasty can take up to 2 weeks. Though I encourage patients to resume light activities such as walking as soon as possible, they'll still need help with household chores, errands, and childcare. Having the support of family and friends during this time can make a world of difference.
Stop taking some medications: Certain drugs, including over-the-counter anti-inflammatory medications and herbal supplements, can increase the risk of bleeding. You may be asked to temporarily stop taking some or all of these drugs prior to your surgery.
For additional ways to prepare, see Your Tummy Tuck Preparation Checklist in our blog.
What happens during a tummy tuck?
Although abdominoplasty is a highly customized procedure, most follow a similar pattern. After anesthesia is administered, I make a horizontal incision very low on the abdominal wall. I always try to ensure that the scar will be hidden by a bikini or low-cut jeans. After raising the soft tissue off the abdominal wall, the abdominal muscles are tightened using internal sutures. In many instances, excess fat is removed with the aid of liposuction. Loose, hanging skin is also removed before the final sutures are placed.
What can I expect during my tummy tuck recovery?
Though abdominoplasty is an outpatient procedure, I advise most patients to avoid vigorous or strenuous activity for 7 to 10 days. This helps ensure proper healing. However, within 24 hours of surgery, they should try to move around and take short walks to reduce the risk of blood clots or pneumonia. Though some swelling is normal, it can be minimized using a compression garment. My patients typically wear their compression garments for 4 to 6 weeks. Nearly all patients are able to return to work and other daily activities within 10 to 14 days.
What will the scars be like?
Though a scar will be present after healing, it will be well hidden by most swimwear and underwear. Unfortunately, scars are an inevitable part of any surgery. I use surgical techniques that keep incisions as small as possible, and my team and I provide each patient with specific aftercare instructions that encourage scars to heal quickly and fade over time.
How can I maintain the results of a tummy tuck?
Like other body contouring procedures, the results of a tummy tuck should last for many years, provided that the patient's weight remains stable. Significant weight gain or loss can affect or even reverse the results of a tummy tuck, and revision surgery may be needed. Similarly, pregnancy can also alter the results of an abdominoplasty. I advise my female patients considering tummy tuck surgery to postpone the procedure until they are done having children.
Learn why patients from all over Illinois choose Dr. Jejurikar for their tummy tuck procedure. Request a free consultation online, or call us at (630) 960-0023 to speak with us directly.
Back to Top