Dr. Sandeep Jejurikar
3800 Highland Avenue #106
Downers Grove, IL 60515
Phone: (630) 960-0023
Monday, Thursday, Friday: 9 a.m.–5 p.m.
Tuesday: 10 a.m.–7 p.m.
Wednesday: 9 a.m.–4 p.m.

BOTOX® Cosmetic
Everyone ages differently, but what we all eventually have in common is the presence of dynamic wrinkles such as frown lines and crow's feet. If these wrinkles bother you, there's something you can do. Dr. Sandeep Jejurikar offers simple BOTOX® Cosmetic treatments in Downers Grove for people from Naperville, Hinsdale, and throughout suburban Chicago. These simple treatments can help dynamic wrinkles fade to give you a smoother, younger-looking face.
To learn more about BOTOX and other nonsurgical treatments, you can request a free cosmetic consultation online or call Dr. Jejurikar's office at (630) 960-0023 in Downers Grove.
BOTOX Considerations
BOTOX treatments work by addressing dynamic wrinkles, which are caused by the movement of facial muscles over time. BOTOX is injected into specific muscles, temporarily relaxes them, and thereby reduces the appearance of the wrinkles.
Improvements from BOTOX are temporary. The treatment can be repeated with the effects lasting for approximately 4 months. If you are seeking long-lasting rejuvenation, surgical facial sculpting may be a better option for you. Many people choose a brow lift, eyelid surgery, or a facelift to give them a more youthful appearance.
Benefits of Choosing Dr. Jejurikar for Your BOTOX Treatment
Choosing a skilled injector is very important so that you can get the most from your treatment. Board-certified plastic surgeon Dr. Jejurikar has many years of experience working with BOTOX. His experience has given him a thorough understanding of how to best use BOTOX for natural-looking results. He believes in taking the time he needs to understand each patient, thereby providing them with the best possible results. After he has personalized a treatment plan just for you, the actual BOTOX injection will be simple, quick, and comfortable.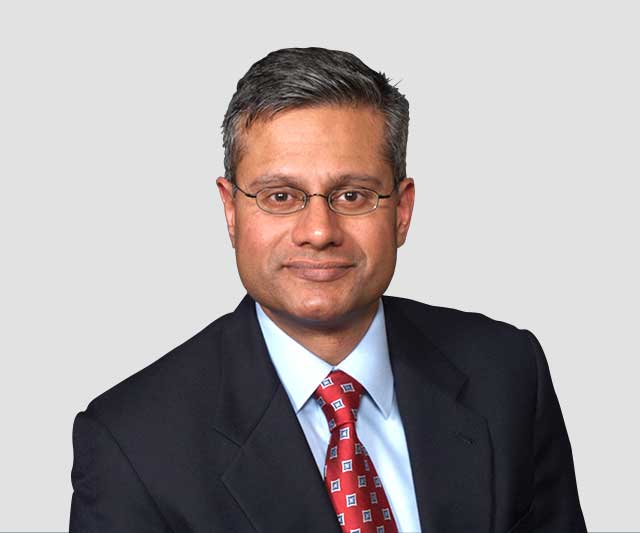 Dr. Sandeep Jejurikar
Board-Certified Plastic Surgeon
Dr. Sandeep Jejurikar is a board-certified plastic surgeon who is committed to helping you look and feel your very best.
Meet Dr. Jejurikar
The BOTOX Procedure
No anesthesia is generally required for BOTOX treatments; however, we offer the option of numbing the treatment area with an ice pack or topical anesthetic to minimize any discomfort. Using a very fine needle, Dr. Jejurikar will carefully inject tiny amounts of BOTOX into the muscles that cause the targeted wrinkles. Most patients will feel only a slight, momentary sting similar to an insect bite.
Recovery & Results
One of the best features of treatment with BOTOX Cosmetic is that it requires no downtime. After this in-office procedure, you can get right back to your busy day. After several days, you will begin to see improvement in the appearance of your wrinkles. These results will continue to improve for several weeks, and the results will last for approximately 4 months. Another one of the benefits of BOTOX is that it is repeatable. This means that, when your results begin to fade, you can return to Dr. Jejurikar for another injection and continued improvement.
Back to Top