Dr. Sandeep Jejurikar
3800 Highland Avenue #106
Downers Grove, IL 60515
Phone: (630) 960-0023
Monday, Thursday, Friday: 9 a.m.–5 p.m.
Tuesday: 10 a.m.–7 p.m.
Wednesday: 9 a.m.–4 p.m.

Breast Reconstruction
Many women diagnosed with breast cancer will require a mastectomy as part of their treatment. While this procedure may be medically necessary for their health, the thought of losing a breast can be psychologically devastating. To help ease the transition back to physical and emotional well-being, board-certified plastic surgeon Dr. Sandeep Jejurikar performs breast reconstruction in Downers Grove for women from Naperville, Plainfield, and other Chicago suburbs.
Breast Reconstruction

Before & After Photos
WARNING:
This feature contains nudity. Please click OK to confirm you are at least 18 years of age and are not offended by such material.
What Should I Ask at My Breast Reconstruction Consultation?
Breast reconstruction requires a high level of surgical education, skill and experience. Your surgeon should create a treatment plan specifically for you, helping you make the many important choices that are a part of the reconstruction process. Dr. Jejurikar is a surgeon you can trust; he will be there for you every step of the way.
Some of the issues you will need to consider and discuss with Dr. Jejurikar:
Should reconstruction be performed at the same time as mastectomy or sometime thereafter?
Which method of breast reconstruction should be used?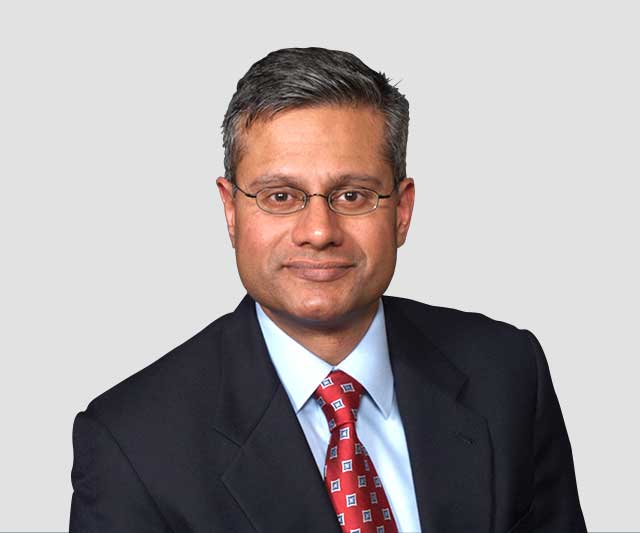 Dr. Sandeep Jejurikar
Board-Certified Plastic Surgeon
Dr. Sandeep Jejurikar is a board-certified plastic surgeon who is committed to helping you look and feel your very best.
Meet Dr. Jejurikar
The Breast Reconstruction Procedure
There are several different ways in which breast reconstruction can be performed. The choice will depend upon factors such as your overall health, your body type, and your goals post-operatively.
TRAM Flap
For many of his patients, Dr. Jejurikar performs TRAM (transverse rectus abdominis myocutaneous) flap breast reconstruction. This procedure utilizes tissue from your abdominal area to recreate a breast mound. There are two ways that this method of breast reconstruction can be accomplished:
Pedicle flap – the flap of tissue and muscle remains attached to its original blood supply and is tunneled under the skin to the chest.
Free flap – skin, fat, and blood vessels are surgically removed and then re-attached to the chest. This method is especially sophisticated because it requires a surgeon skilled in microsurgery to attach the blood vessels in the chest to the flap. Dr. Jejurikar has completed a microsurgery fellowship and has been performing microsurgical reconstruction for over a decade.
LDMF Flap
LDMF (latissimus dorsi myocutaneous) flap is a very popular option for breast reconstruction. During the procedure, muscle, skin, and connective tissue from the mid-back are used to recreate the breast mound. Often, it is combined with a breast implant to achieve greater breast size. Like TRAM flap, it can be performed as a pedicle flap (attached to original blood supply) or a free flap (removed and reattached to the chest).
DIEP Flap
DIEP (deep inferior epigastric perforator) flap uses skin and fat (no muscle) from the abdomen to recreate the breast mound. To be a candidate, patients must have enough tummy fat. If they do, the procedure can result in less pain and a faster recovery than a TRAM flap, create a very natural-looking result, and be performed at the same time as mastectomy.
Tissue Expander/Implant Breast Reconstruction
Dr. Jejurikar may also recommend a staged technique that does not require the use of tissue from another part of a patient's body. If this is your chosen method of reconstruction, tissue expansion will likely be initially required so that your skin can be stretched to accommodate a breast implant. Tissue expansion is generally completed in a few months. At that point, the tissue expander is removed and a permanent saline or silicone implant is placed, similar to breast augmentation.
Nipple & Areola Reconstruction
There are several techniques that can be employed to create a natural-looking nipple and areola. This could involve grafts or tattoos, for example.
Breast Reconstruction Recovery & Results
After your breast reconstruction procedure, you will need to allow yourself to recover by resting and following your surgeon's instructions. You will probably be asked to wear a special bra to support your new breast. When recovery is complete, you should have a reconstruction that gives you natural symmetry and contour. Most women have found the breast reconstruction process to be very rewarding, helping them regain confidence and feel "whole" again.
To learn more about breast reconstruction, request a consultation online or call our office at (630) 960-0023 in Downers Grove.
Back to Top