Dr. Sandeep Jejurikar
3800 Highland Avenue #106
Downers Grove, IL 60515
Phone: (630) 960-0023
Monday, Thursday, Friday: 9 a.m.–5 p.m.
Tuesday: 10 a.m.–7 p.m.
Wednesday: 9 a.m.–4 p.m.

Reconstruction
Reconstructive surgery requires a special surgeon, one with advanced education and training, surgical skills refined with years of experience, and an artistic eye. Reconstructive procedures require such a surgeon because their purpose is two-fold: to restore appearance and to restore function. You can trust board-certified plastic surgeon Dr. Sandeep Jejurikar to perform even the most complex reconstructive surgery in the Chicago area, including Downers Grove, Plainfield, and Naperville.
Plastic Surgery is Moving Beyond Extreme Makeover
As a result of reality television shows, people are no longer inhibited to find out how they could possibly look better. Lost in the buzz of all the plastic surgery reality TV, however, is the fact that our specialty encompasses so much more.
Read the article »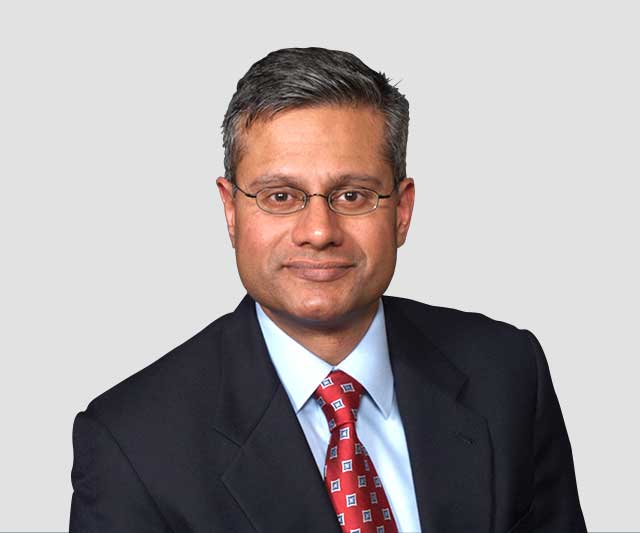 Dr. Sandeep Jejurikar
Board-Certified Plastic Surgeon
Dr. Sandeep Jejurikar is a board-certified plastic surgeon who is committed to helping you look and feel your very best.
Meet Dr. Jejurikar
Procedures
There are a broad range of reconstructive procedures available to correct the defects caused by illness or injury.
Breast Reconstruction: Dr. Jejurikar has the training and experience to successfully use a number of techniques to achieve a natural-looking breast reconstruction for patients after mastectomy.
Scar Revision: There are many techniques that can be employed to achieve improvement of scars. Dr. Jejurikar will develop a customized treatment plan specifically for your unique goals and concerns.
Hand Surgery: Both traumatic and non-traumatic conditions can be addressed with hand surgery. Traumatic conditions include fractures, dislocations, tendon lacerations, amputations, and nerve injuries. Non-traumatic conditions include arthritis, stiff joints, congenital hand problems, nerve compression (like carpal tunnel syndrome), rheumatoid arthritis, and tumors. Dr. Jejurikar has board certification in surgery of the hand from the American Board of Plastic Surgery.
Burn Repair: In the Chicago area, burn repair typically addresses the acute wounds caused by severe burns as well as the subsequent scarring that may result. The goals are to improve aesthetics and maximize recovery of movement and function.
Skin Cancer Treatment: Plastic surgeons are the choice of many patients for the treatment of basal cell cancer, squamous cell carcinoma, and melanoma. Dr. Jejurikar also performs reconstruction of complex facial defects after removal of skin cancer. His expertise makes him exceptionally qualified as a plastic surgeon for skin cancer patients.
Lower Extremity Reconstruction: Dr. Jejurikar works with orthopaedic and trauma surgeons to achieve reconstruction of complex wounds of the lower extremities. These wounds are usually a result of trauma or tumor removal.
Microsurgical Reconstruction: Dr.Jejurikar performs this highly-specialized type of surgery to reconstruct defects of the head and neck, breasts, and extremities. This requires movement of tissue from one part of a patient's body to another and connecting arteries, veins, and nerves with use of a microscope.
Choosing Your Surgeon
Dr. Jejurikar is one of a select group of plastic surgeons nationwide to complete two additional years of fellowship training after plastic surgery residency: a Reconstructive Microsurgery fellowship and a Hand Surgery fellowship. This extra training makes him uniquely qualified to perform complex and challenging reconstructive procedures.
To learn more about reconstructive surgery, schedule your free cosmetic consultation or call our office at (630) 960-0023 in Downers Grove.
Back to Top