Dr. Sandeep Jejurikar
3800 Highland Avenue #106
Downers Grove, IL 60515
Phone: (630) 960-0023
Monday, Thursday, Friday: 9 a.m.–5 p.m.
Tuesday: 10 a.m.–7 p.m.
Wednesday: 9 a.m.–4 p.m.

Rhinoplasty
Many patients are unhappy with the appearance of their nose, feeling that it is "not quite right" and detracts from the rest of their face. A specialist in nose surgery, board-certified plastic surgeon Dr. Sandeep Jejurikar improves the appearance of the nose through rhinoplasty. Patients from the Chicago suburbs, including Downers Grove, Naperville, Plainfield, Hinsdale, and Barrington, visit him for this procedure to attain more balanced and attractive facial features.
What Does a Rhinoplasty Treat?
For patients in suburban Chicago, a rhinoplasty from Dr. Jejurikar can improve a variety of conditions. For example, patients may feel that their nose is too large, has too wide a bridge, has an unpleasant hump, or is asymmetrical. They may also feel that the shape of their nostrils is unattractive or that the tip of the nose is too large. For patients who dislike the look of their nose but cannot pinpoint the changes they would like to make, Dr. Jejurikar has the experience and vision to help determine what improvements can be made.
In some cases, people may be frustrated with the appearance of their nose without realizing that other features such as their chin or cheeks are also affecting their facial appearance. These areas of the face can be enhanced to maximize the results of nose surgery. With cheek and chin implants, Dr. Jejurikar can augment a weak chin or add volume to sunken cheeks. In other cases, patients will want to bring balance to their face in addition to treating the signs of aging. For this kind of total-face enhancement, Dr. Jejurikar may recommend a brow lift, eyelid surgery, or a facelift.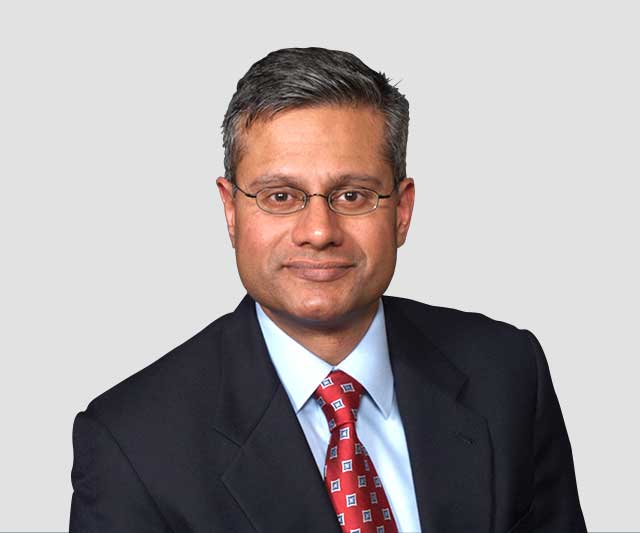 Dr. Sandeep Jejurikar
Board-Certified Plastic Surgeon
Dr. Sandeep Jejurikar is a board-certified plastic surgeon who is committed to helping you look and feel your very best.
Meet Dr. Jejurikar
If patients have a deviated septum, their airway may be obstructed. This can lead to breathing difficulties. Surgery can be performed to straighten the septum and clear nasal passages. This surgery, called a septoplasty, is different from cosmetic nose surgery and may be covered by insurance. Dr. Jejurikar performs a variety of reconstructive procedures and will help determine if you are a candidate for septoplasty.
The Rhinoplasty Procedure
Because each individual's nose is unique, Dr. Jejurikar will adjust the rhinoplasty procedure to fit each patient's specific needs. There are several different locations where incisions can be made: hidden inside the nose (a "closed procedure") or across the strip of skin that separates the nostrils (an "open procedure"). Through these incisions, Dr. Jejurikar will then reshape the nose.
Rhinoplasty Recovery & Results
After rhinoplasty surgery, patients are sent home wearing a splint to protect the new shape of their nose. The splint will be removed in about a week and patients are usually able to return to work around that time. Patients often experience some swelling, bruising, and discomfort, although these are manageable and will subside over the course of several weeks. A significant improvement in the appearance of the nose should be visible when most of the swelling is gone, but some patients may see subtle changes for up to a year after their procedure.
To learn more about rhinoplasty, you can request a free cosmetic consultation or call Dr. Jejurikar's office at (630) 960-0023 in Downers Grove.
Back to Top