Dr. Sandeep Jejurikar
3800 Highland Avenue #106
Downers Grove, IL 60515
Phone: (630) 960-0023
Monday, Thursday, Friday: 9 a.m.–5 p.m.
Tuesday: 10 a.m.–7 p.m.
Wednesday: 9 a.m.–4 p.m.

Mommy Makeover
Having children is one of the most rewarding experiences a woman can have. However, some physical changes that are inevitable with pregnancy remain long after childbirth. Unfortunately, they cannot be reversed with diet or exercise. That's why many women elect to improve their appearance by choosing a Mommy Makeover from board-certified plastic surgeon Dr. Sandeep Jejurikar in Downers Grove. Women from Naperville, Plainfield, and other Chicago suburbs choose these combined plastic surgery procedures to address the effects of pregnancy and childbirth.
Mommy Makeover

Before & After Photos
WARNING:
This feature contains nudity. Please click OK to confirm you are at least 18 years of age and are not offended by such material.
Is Mommy Makeover Surgery Safe?
Women often express concern that combining procedures may lead to increased risk of complications. However, studies indicate that these combined procedures do not carry more risk than the procedures performed individually. In fact, having several procedures at once means that patients do not have to undergo multiple recovery periods and may even mean lower cost for some patients.
The Mommy Makeover Procedure
The details of the surgery depend upon the specific procedures being performed. As with all plastic surgery procedures, a Mommy Makeover is personalized for each patient. Procedural options include:
Dr. Jejurikar will discuss anesthesia, the duration of surgery, incision locations, and other procedural details with you during your consultation, as these are different for each patient.
Mommy Makeover Recovery & Results
Recovery is an important factor for moms. Raising children and caring for a family can be hectic, not leaving much time for rest. However, taking the time to heal after a Mommy Makeover is absolutely essential. Patients should arrange to have someone help them with their daily activities for several days so that they can enjoy some time off and recover completely from surgery.
When recovery is complete, moms are greeted by a slimmer, more youthful shape that reflects their inner vibrancy.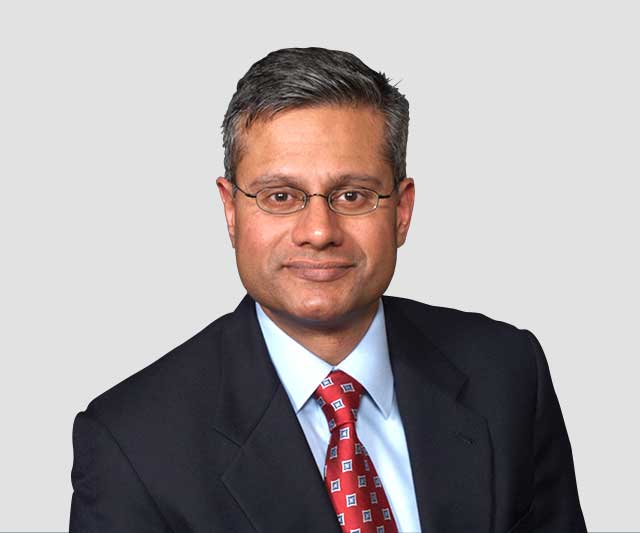 Dr. Sandeep Jejurikar
Board-Certified Plastic Surgeon
Dr. Sandeep Jejurikar is a board-certified plastic surgeon who is committed to helping you look and feel your very best.
Meet Dr. Jejurikar
Frequently Asked Questions
Are Mommy Makeovers only for women who have had children?
No. Aging and fluctuating weight can take a toll on a woman's body, similar to changes that occur after pregnancy. Combining breast enhancement, a tummy tuck, and liposuction may be an excellent choice for a woman who wants to make aesthetic changes to her body and streamline the recovery process.
What does a Mommy Makeover cost?
The price of a Mommy Makeover varies quite a bit, depending on the specific procedures included and the extent of surgery required. It's difficult to estimate specific costs for plastic surgery in general because a number of factors are involved, including the experience and training of the surgeon, related fees for the operating room and anesthesiologist, and even the geographic region where the surgery is performed. All of our patients are provided a firm price quote following their consultations. We are dedicated to helping our patients achieve their cosmetic goals and offer financing through CareCredit® for qualified individuals.
Is it safe to combine surgical procedures?
Yes, combining surgical procedures is a safe treatment path when performed by a board-certified plastic surgeon. The benefits of performing multiple procedures during a single operation include cost savings, only having to plan for one recovery, and completing your aesthetic transformation all at once. While it is true that the risk of complications increases for longer operations, a typical Mommy Makeover can be completed in fewer than 4 hours. Your safety is Dr. Jejurikar's top priority, and he creates a surgical plan that accomplishes all your goals and ensures your well-being.
Is there anything I can do to prepare before a Mommy Makeover?
Dr. Jejurikar provides patients with detailed instructions about specific medications to avoid prior to surgery and related information. Generally, it's a good idea for patients to reach certain goals before scheduling a Mommy Makeover operation, such as:
Achieving your desired target weight
Establishing an exercise routine that includes both aerobic and resistance training
Eating a healthy diet
Avoiding the use of tobacco
Making sure you've planned to have time off work and the support of friends or family during the recovery period
To learn more about Mommy Makeover surgery, you can request a free cosmetic consultation or call Dr. Jejurikar's office at (630) 960-0023 in Downers Grove.
Back to Top