Dr. Sandeep Jejurikar
3800 Highland Avenue #106
Downers Grove, IL 60515
Phone: (630) 960-0023
Monday, Thursday, Friday: 9 a.m.–5 p.m.
Tuesday: 10 a.m.–7 p.m.
Wednesday: 9 a.m.–4 p.m.

Liposuction
Many people have parts of their physique that bother them – the areas where any unwanted weight always seems to go. People often discover that even consistent exercise and the healthiest diet will not prevent those fat deposits from forming. Liposuction in Downers Grove from board-certified plastic surgeon Dr. Sandeep Jejurikar can reduce stubborn areas of fat that are having a negative impact on your appearance and self-esteem. Women and men visit him for liposuction from Naperville, Plainfield, Hinsdale, Oak Park, and throughout suburban Chicago to attain the attractive contours they desire.
Liposuction

Before & After Photos
WARNING:
This feature contains nudity. Please click OK to confirm you are at least 18 years of age and are not offended by such material.
Types of Liposuction
Although traditional methods of liposuction have been consistently popular, new and advanced techniques are giving men and women expanded options. Dr. Jejurikar offers the following liposuction enhancements:
Ultrasonic Liposuction: Uses ultrasound waves to break apart fat cells, making them easier to remove. For many patients, this technique causes less pain, swelling, and bruising, and can even allow for a faster recovery.
Power-Assisted Liposuction (PAL): Uses a mechanical cannula to automatically loosen fat for very precise results.
Different types of liposuction are appropriate for different cases. Dr. Jejurikar will help determine the safest and most effective method of liposuction for you.
How Much Does Liposuction Cost in Downers Grove, IL?
Estimating the cost of liposuction depends on the areas being treated, the techniques used, and the experience and training of the surgeon. Additionally, the cost of cosmetic surgery varies depending on the geographic region where you are having the procedure done. At our office location near Chicago, we are committed to offering competitive prices for the area. We also offer financing options through CareCredit®.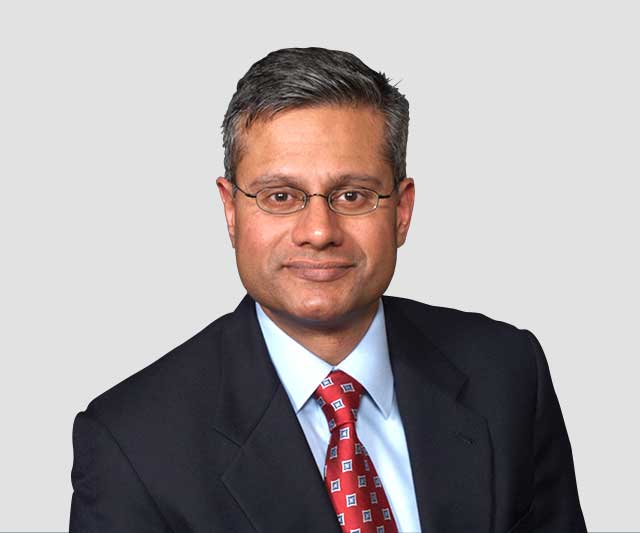 Dr. Sandeep Jejurikar
Board-Certified Plastic Surgeon
Dr. Sandeep Jejurikar is a board-certified plastic surgeon who is committed to helping you look and feel your very best.
Meet Dr. Jejurikar
Commonly Combined Procedures
The women who visit Dr. Jejurikar for liposuction often choose it as part of a Mommy Makeover. They also often have a tummy tuck and a breast enhancement procedure such as a breast lift or breast enlargement for more comprehensive rejuvenation. Liposuction is also an important component of fat grafting, a procedure that uses the patient's own fat to naturally augment and enhance other areas of your body, such as in the Brazilian butt lift.
The Liposuction Procedure
For some patients, liposuction can be performed using only intravenous sedation and local anesthesia, but general anesthesia is also an option. Generally, the treatment area is infused with tumescent fluid (a sterile solution) that will act as an anesthetic and will help reduce bleeding. A tiny tube called a "cannula" will be inserted through a small incision and will be used to remove fat cells. The liposuction procedure can be performed to reduce areas of unwanted fat on many areas of the body, including the abdomen, hips, thighs, back, buttocks, and neck.
Liposuction Recovery & Results
Recovery after liposuction depends upon the method of liposuction performed, the areas being treated and the overall health of the patient. Most people experience some swelling and bruising, but these fade with time. Dr. Jejurikar will give you detailed instructions for the post-surgical period and will let you know when you can expect to resume your usual activities.
When recovery is complete, most men and women feel like they finally have a figure that reflects their healthy lifestyle. If they continue to exercise regularly and eat right, these people can expect their slim, svelte figures to last.
Frequently Asked Questions
Should I get liposuction or a tummy tuck?
That's a common question for a patient who is unhappy with the look of his or her abdomen, and it's probably best answered during a personal consultation with Dr. Jejurikar. Liposuction alone is a good choice if your skin still retains its elasticity, meaning it will "bounce back" to fit the contours of the target area once the fat is removed. If you have excess skin or your skin is lax, such as after pregnancy or weight loss, then a tummy tuck may be recommended. Dr. Jejurikar also frequently combines these procedures to give the abdomen more aesthetically pleasing contours.
How much fat is removed by liposuction?
Although liposuction removes fat, it technically isn't a weight-loss procedure. Rather, it's for reducing stubborn areas of fat that don't respond to diet and exercise. Dr. Jejurikar prefers patients to be near their goal weight before surgery. There are some general guidelines about how much fat can removed during a single liposuction procedure. Typically, it's best to remove no more than 6 to 8 liters in one treatment. If the desired results require additional fat to be removed, a second procedure can be scheduled.
Is the fat gone forever?
Fat cells removed by liposuction are gone for good. However, small weight gains will increase the size of remaining fat cells and be seen in other areas of the body. A patient who gains significant weight may see fat return to areas previously treated with liposuction.
Is the surgery painful?
Liposuction is typically performed under local or general anesthesia and usually involves the injection of a tumescent solution, which minimizes pain during and after the procedure. Patients may experience some discomfort and swelling following surgery, but the pain is manageable with prescribed medications. Discomfort usually subsides within a couple of days.
Is liposuction safe?
Liposuction is considered safe when performed by a qualified, board-certified plastic surgeon in an accredited facility. Like any surgical procedure, it carries some risks, such as infection and fluid imbalance, but serious complications are rare.
Can liposuction help get rid of cellulite?
Liposuction is primarily designed to remove excess fat, not cellulite. Other techniques, such as laser therapy or cellulite-specific treatments, may be more suitable for addressing cellulite directly.
To learn more about liposuction, you can request a free cosmetic consultation or call Dr. Jejurikar's office at (630) 960-0023 in Downers Grove.
Back to Top