If you are considering breast augmentation in Chicago, having accurate and reliable information about the procedure is essential. Although a personal consultation with a board-certified plastic surgeon is the best way to get your questions answered, there are also some good online resources. Here are 3 that I recommend for your research:
American Society of Plastic Surgeons®: This website provides information on a wide range of cosmetic and reconstructive surgery procedures. You can search for well-trained plastic surgeons who are certified by The American Board of Plastic Surgery or The Royal College of Physicians and Surgeons of Canada®. There's also a photo gallery, so you can see before-and-after pictures of the procedures you are interested in.
The American Society for Aesthetic Plastic Surgery: In addition to providing information about plastic surgery procedures, this website includes news on new developments in cosmetic enhancement. You can find answers to common questions under "Ask a Surgeon," or you can submit your own question, which will be answered by a board-certified plastic surgeon.
Natrelle®: Women who are considering breast augmentation or breast reconstruction should visit this site. You can learn about the various implant types available from Natrelle and see answers to frequently asked questions about breast implants and breast surgery. There's also a 3-D Breast Planning Tool that allows you to see a virtual simulation of your possible results.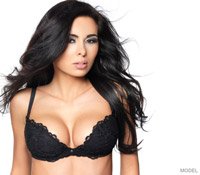 If you feel a breast augmentation may be a good option for you, take some time to look through my online photo gallery of patient photos. To learn more about breast augmentation, contact us online for a consultation. If you would like to speak to someone directly, you can reach us by phone at (630) 960-0023.