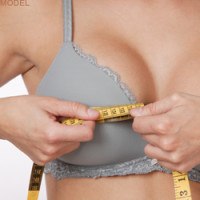 When a woman decides she wants breast augmentation and visits my office for a consultation, she's usually eager to move forward as quickly as possible. I share that excitement with my patients, which is why I meet personally with them during the initial consultation. Part of our time together is spent looking at past patients' before-and-after photos, which can be a very valuable tool.
I think it's important to do an initial physical evaluation and hear a patient's cosmetic goals early in the process, so I can begin developing a preoperative plan designed to get attractive, satisfying results.
Besides taking measurements, evaluating the skin, and making other physical assessments, I make it a point to sit down with each patient and have them examine before-and-after photos of my other breast augmentation patients.
Why Look at Before-and-After Photos?
Even though many women have a mental image of what they want their enhanced breasts to look like, it helps to see photos of real women with similar body types. It not only helps them decide on the size of implants they want, but also gives them a better understanding of how incisions will look and how breast implant profiles can make a difference. Women who want a natural look can see for themselves the difference between how silicone and saline implants appear, or how round versus teardrop-shaped implants look.
Examining photos with my patients is also very helpful for me as a surgeon. Patients can point out exactly what they like and don't like, which can sometimes be hard to articulate with words alone. This way, we both end up on the same page and can feel confident moving forward with surgical plans.
Crisalix 3-D: Your Own Before-and-After
While you won't be able to see your true "after" photo for a few months after your surgery, our Crisalix 3‐D imaging system allows you to visualize the results you can expect. This takes some of the guesswork out of choosing your implant size and placement, helping you see the outcome ahead more clearly. During your consultation, we will work together with the imaging software to plan for an "after" result you'll love, and we will take a "before" photo to document your exciting transformation.
To learn more about breast augmentation at my Downer's Grove, IL, practice and start your journey, please contact us online or call (630) 960-0023 to request a personal consultation.