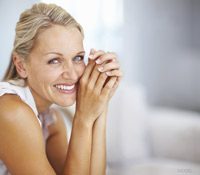 Pregnancy and childbirth place a great deal of anatomic strain on a woman's body. Muscles and skin experience significant stretching and the body tends to gain fat. Many areas, such as the breasts, hips, and abdomen may not return to their pre-pregnancy shape even with a healthy diet and exercise.
To correct many pregnancy-related cosmetic concerns, I offer a popular option called a Mommy Makeover. This procedure combines surgeries such as breast enhancement and tummy tuck for Chicago area women who want to restore their bodies after childbearing.
A Mommy Makeover generally involves some combination of breast augmentation, breast lift, liposuction and tummy tuck. Depending on the patient, a Mommy Makeover may include additional procedures. At my practice, I will personalize the surgical treatment plan to also include facial sculpting procedures such as facelift or brow lift should the patient desire them. Some women also take advantage of our non-surgical skin care options like BOTOX® Cosmetic or injectable fillers as part of their total rejuvenation.
Although the procedure is titled "Mommy Makeover," it truly is for any woman in need of more comprehensive aesthetic enhancements, such as those who have experienced significant weight fluctuations or who would simply benefit from consolidating procedures and recovery time.